Find out more
Get an instant HPI Check® now
Get peace of mind with a car history check you can trust
1 in 3 cars we check has a hidden history
1 in 3 cars we check is still on finance
We identify 109 cars per day that are currently stolen
2205 cars per day are uncovered as insurance write-offs
Why you can trust the HPI Check®
Not all car history checks are created equal
The HPI Check report is a fully comprehensive

vehicle check

, arming you with vital information about the car you want to buy to protect you from motoring scams and fraud
HPI uses cutting edge technology to ensure you get 

accurate and up-to-date

information. We are so confident in the accuracy of our car check data that we back it with a £30,000 

guarantee*

.
Our 

experience and expertise

 is unparalleled; we pioneered the vehicle check back in 1938, and have protected millions of car buyers from fraud.
We have a dedicated team of experts available 7 days a week to take your call.

Important:

Beware of imitation

car checker

services that claim to offer

car checks

for

free

. Any company offering a

free

HPI Check will not be providing you with the genuine article. You can only get an Official HPI Check® from HPI®.
What will the HPI Vehicle Check actually check my car for?
Our vehicle check will provide you with more than 80 valuable data points about the history of the car, including but not limited to:
Our car check now has Safety Recall Data!
Our car check is the quickest and simplest way to check if a manufacturer has recalled a vehicle due to a critical safety defect
The UK's only hassle free car checker with an optional recall check that provides information on a specific vehicle using the vehicle's number plate alone
How our vehicle checks work
Enter the reg number into our vehicle checker so we can identify the car
Get your instant HPI Check report and reveal the car's true history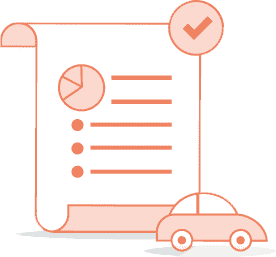 Activate our guarantee by entering the chassis number (VIN) and logbook (V5C) details
Why you need a Car History Check
A hidden past?
1 in 3 cars that passes through our car check has something to hide. From an insurance write-off to a mileage discrepancy.
Rightful owner?
1 in 3 cars we check has an active finance agreement or loan against it and more than 109 per day are identified as stolen.
False identity?
1 in 4 cars has had its number plate changed. There are also 200,000 stolen log books in circulation.
Clocked?
1 in 11 cars we check has a discrepancy with its mileage meaning it may have been clocked.
Damaged goods?
The HPI car check uncovers over 2205 insurance write-offs on a daily basis.
The HPI Check will protect you against all these risks and much more.
HPI Check

® - The car check trusted by millions
I used this service for the first time and I am really, really pleased.

"The customer service is excellent, the online customer adviser was really helpful, thank you so much."
Mr Salamat Ali
Highly impressed, very comprehensive and informative service

"Highly impressed, very comprehensive and informative service, if purchasing a valuable vehicle gives peace of mind and a guarantee."
Mr Andrew Coleman
Quick and accurate

"Very quick and accurate, also phoned me when I wasn't convinced so nice of them to put a personnel touch rather than just using a computer, would definitely recommend."
Mr Carl Bennett
Comprehensive, quick and reassuringly helpful.

"I just needed a bit of reassurance that the car I was buying was indeed what it said in the ad. Initially the report I had back from HPI said there was HP outstanding but by following the advice and calling the finance company, I was pleased that this had indeed been cleared."
Chris Guscott
The Industry's Finest Vehicle Check
85 Years

The HPI Check EST: 1938

More experience and expertise than any other car history check.
We are so confident in the accuracy of our car check data, we back it with a guarantee.
"You should do an HPI check before you hand over your payment"
"Vehicle history & valuation provider of the year 2023"
"Getting an HPI check can prevent you being conned by a dodgy used car"
Buy your dream car with confidence
GET A CHECK FROM JUST £9.99